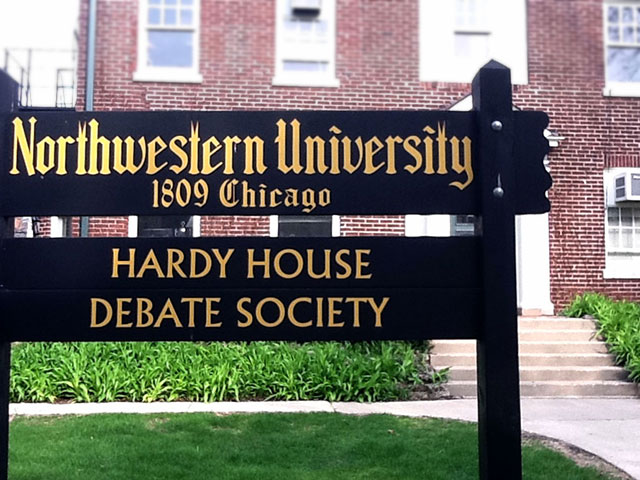 I began playing in the Hardy House fantasy baseball league in 1989. It was named for the building on the Northwestern campus where we conducted our first few auctions. I didn't have to travel far as I was teaching in the Political Science department there at the time.
There have been many ownership changes over the years, and I'm the only guy in the league who has played every season. A couple of
other
guys have been in all but one and just about everyone has been in the
league
for a
decade
or
two
. Even the "new
guys
" have now played for
many
years. We have a healthy share of lawyers and academics, and most of the
guys
were
debaters
in college.
We started out as a standard 4x4 roto league, but switched from using batting average to on- base percentage as a hitting category in 2011 and also added strikeouts and runs as categories in that same season. We changed from saves to saves plus .5*Holds in 2019, but had no regular season in 2020 so this is still a very new category.
The 2021 version of my team won the Hardy House title, thanks to a solid offense and a core of inexpensive pitchers that I was able to retain from prior seasons. I'm surprised that I didn't blog about the victory last fall, but I was back on campus teaching in person with all the distractions that brought.
2022 is going to be a bigger challenge because Sean Manaea ($5 keeper salary) got traded to the National League (San Diego Padres) right before the auction and was thus not eligible to be retained. Also, I decided not to retain the services of Lance McCullers (also at a $5 salary) because of the lingering effects of an injury he sustained in the American League playoffs last season. Those were two of my top starters last season and keeping them at an inexpensive price would have been very helpful in assembling an outstanding offense for 2022. Instead, I had to spend a lot more on a single ace. Oh well.
Here's my roster from the auction, which was unfortunately held again over Zoom. We had planned an in-person meeting in Chicago, but the major league labor lockout made the selected date untenable -- and we could not find a workable substitute.

Retained players are in

blue

.
$185 hitting (or 71% of the $260 allotment)
$71 for pitching (or 27% of the budget)
I had $4 unspent -- saved for a TOR catching prospect (Gabe Moreno), but another owner had saved even more to buy him at the auction. One team had $20 unspent (!) and the league as a whole didn't spend $45. Several other teams had more left than I did.

Reserves (as champ I could select first in the snake draft):
P Chargois TB $1

Obviously, my offense is a lot better than my pitching. I selected many young pitchers and some guys traded from the NL just before the season (Paddack and Pagan), but two of the youngsters began the season on the injured list (Karinchak and Pearson) and another started in the minors (Gil). Moncada, among my hitters, also started hurt.
The results have been unimpressive through the first two weeks as my team has been mired in last place through most of the last week -- with the minimum of 5 pitching points on many days.