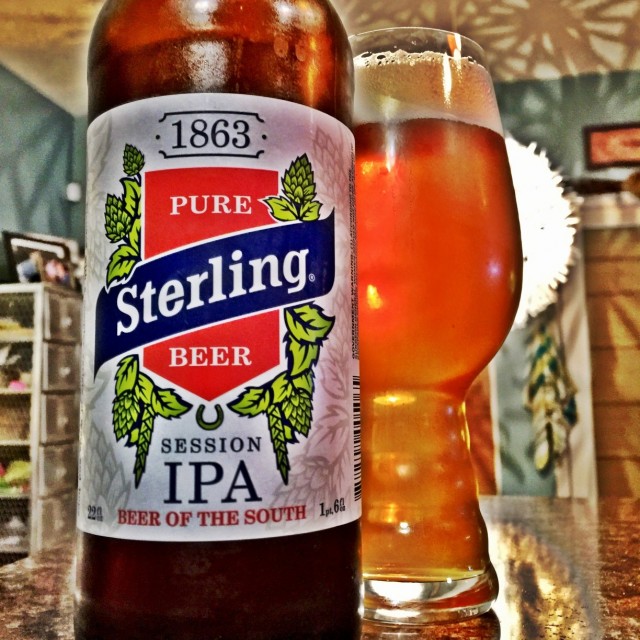 Saturday about 5:30 pm, I walked a couple of blocks with a friend to the
Highlands
Beer
Festival
in the parking lot of a local mall. I attended the festival once before with a neighbor, but that event was inside the same mall and attracted a much smaller crowd. It's good to see growing interest in craft beer in Louisville.
It cost $5 to get inside the fenced area, beer tickets were $1 each, and those tickets purchased a 2 ounce sample of any beer (overwhelmingly poured from bottles, not taps). Towards the end of the event (7 pm), some vendor representatives were not very worried about collecting tickets. They just wanted to get rid of their open beer.
I like hoppy ales (especially IPAs), so I mostly
sampled
those kinds of beers. I think the best beer I tried was Road Warrior (9% abv, 80 ibu) by Green Flash, though I also really liked the Lagunitas Hop Stoopid (8% abv, 102 ibu). This is more evidence confirming that my tastebuds really like west coast IPAs.
Unfortunately, those high abv levels will likely preclude my purchasing those beers, so I will actually be looking for a local beer I tasted at the festival --
Sterling
1863 session IPA (4.5% abv, 64 ibu).
In the end I tried a dozen different beers, but a couple of those were not even full samples as my friend and I split a couple of them (generally if they were really good).
Visit this blog's homepage.
For 140 character IR and foreign policy talk, follow me on twitter.
Or for basketball, baseball, movies or other stuff, follow
this personal twitter account.